You can thank Prohibition for this Marvelous Whiskey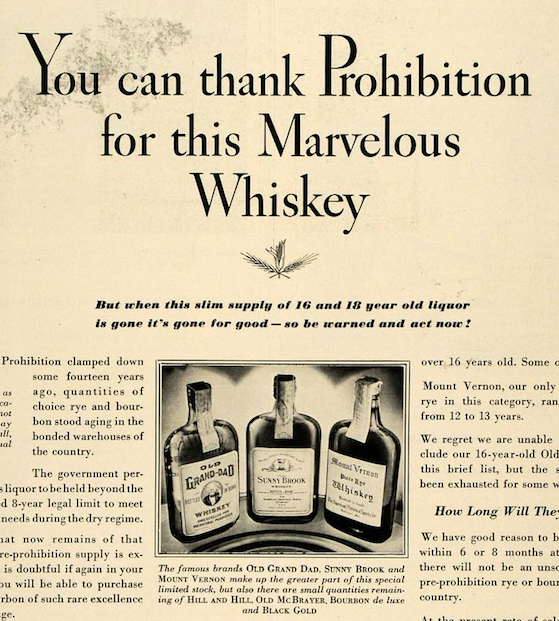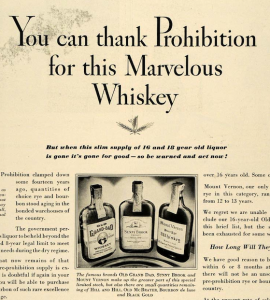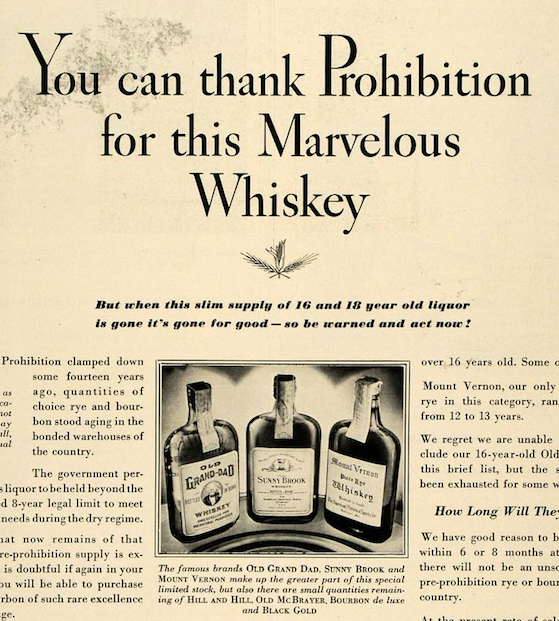 Being a marketing guy by trade, I really admire these old advertisements from National Distillers (circa July 1934). Create sense of urgency. Check. Weave a tale of romantic scarcity. Check. Create F.U.D. (Fear, Uncertainty, Doubt). Check. The only gaff by today's standards is the typical wail of the modern ad agency client: "There's way too much text. Nobody's ever going to read all that." Thanks, Internet.
Personally, I read every word of these ads with the same savory satisfaction I get from slow sipping my new found friend: Evan Williams Single Barrel. Please forgive the alliteration indulgence. Anyway, this ad predates my first post of this ad campaign by about 3 months. I think this is the first one in the series as I've found a couple more that were published at later dates.  They just get better over time like whiskey in the wood. Get yours while it lasts!