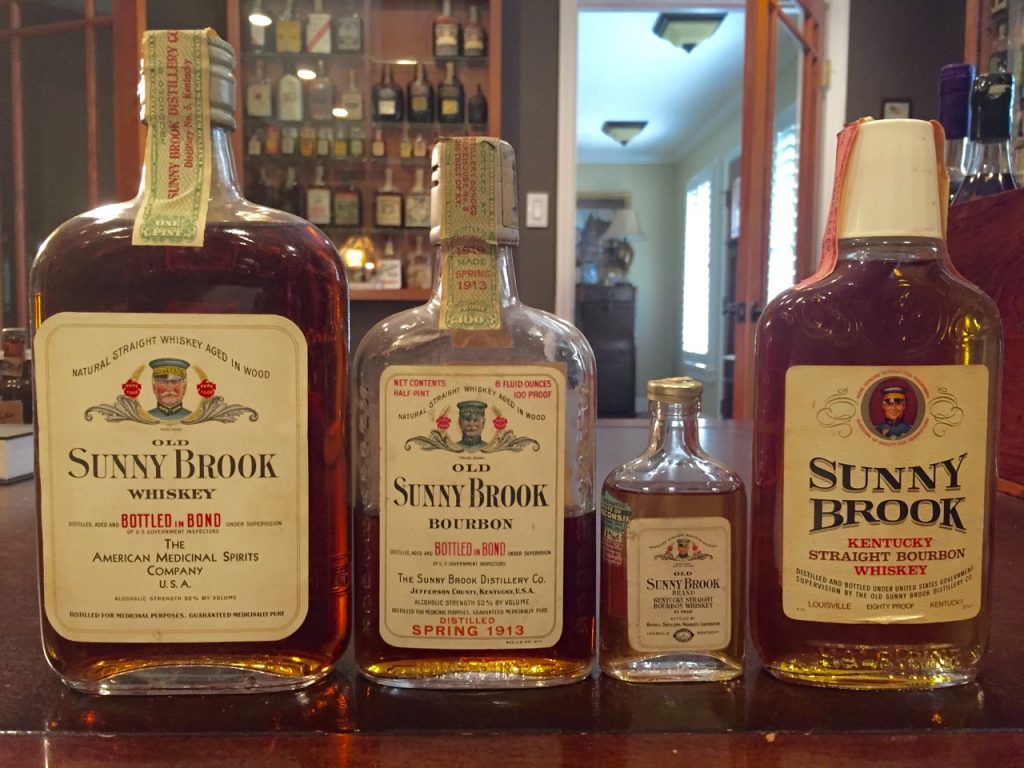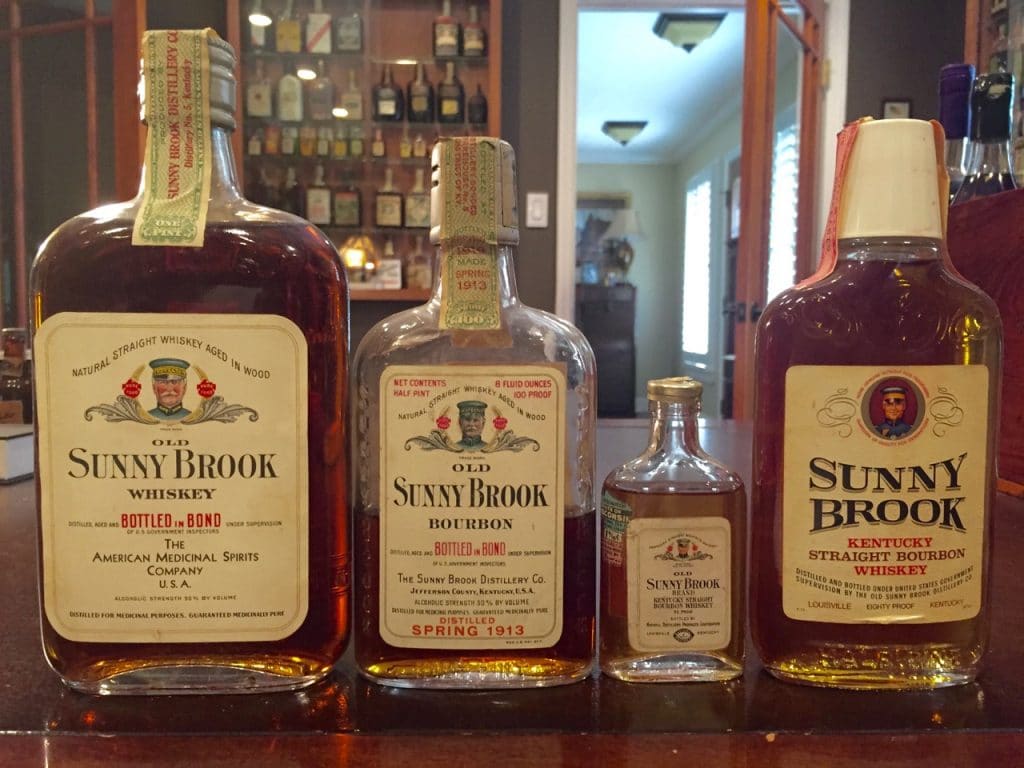 In this post I want to share one of my favorite brands: Old Sunny Brook. It isn't particularly hard to find and doesn't excite many collectors but I'm a big fan of the evolution of this brand and its mascot, The Inspector.
In the photo above we have four bottles that represent very different eras in whiskey history. The half-pint bottle second from the left is from the pre-prohibition era and was actually distilled by The Sunny Brook Distillery Co. When prohibition hit, the vast majority of distillers went out of business and disappeared — but their whiskey did not. It was rounded up and purchased by a select few companies and stored in consolidation warehouses. One of the largest and most common of those companies was The American Medicinal Spirits Company, which hoarded countless barrels from just as many defunct distillers. The pint on the far left is a great example of an AMS bottle and has probably the best fill level of all the bottles in my prohibition pint collection.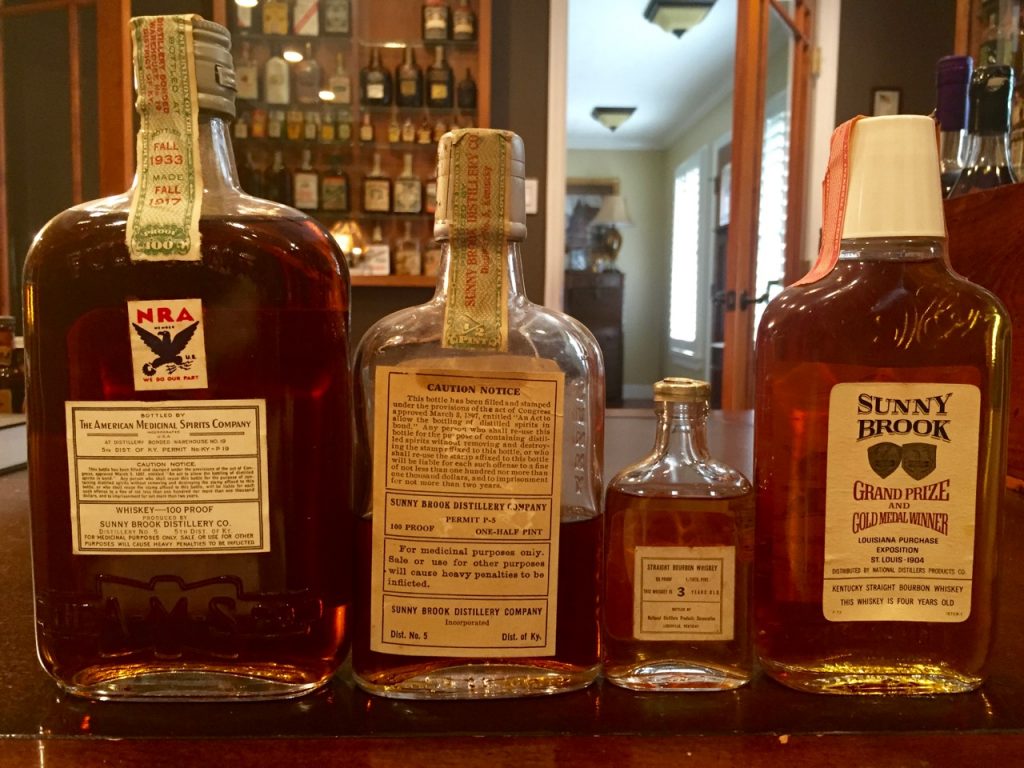 The 1/10th pint miniature whiskey bottle is from the early 1940's and is very common but notable because now the name is Old Sunny Brook Brand and the distiller is National Distillers Products Corporation, which bought AMS in 1929. It is the first to claim it is Kentucky Straight Bourbon Whiskey in the set. The final bottle is from the 1970's and is the first example to drop the "Old" in the name. The Inspector gets a make over on this bottle and looks much younger than its paternal looking predecessors. This bottle is once again distilled by The Old Sunny Brook Distillery Co., run by National Distillers until the brand was discontinued in 1975. For more in depth history of Old Sunny Brook, visit this fantastic article at Those Pre-Pro Whiskey Men.