Golden Wedding – Barreled in 1898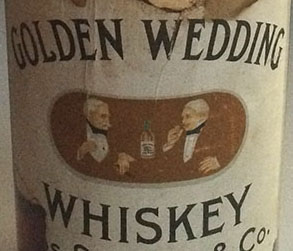 A fellow whiskey enthusiast and a reader of this blog (aka a "WhiskeyBender") sent the following amazing specimen of a pre-prohibition bottle of Golden Wedding Whiskey. For those of you who remember my Dad's Golden Wedding post, this is quite the polar opposite of those examples. Distilled by Jos. S. Finch & Co. of Pittsburgh, PA, this beauty has held up well over the years and looks like it would be Mmmm mmm good. You don't see old stuff out of Pennsylvania that isn't Rye very often. This bottle comes to us from Slovenia. How it got there, I have no idea. The owner plans to open it upon the receipt of "first great news." I would say getting up in the morning would work for me! Send samples, please.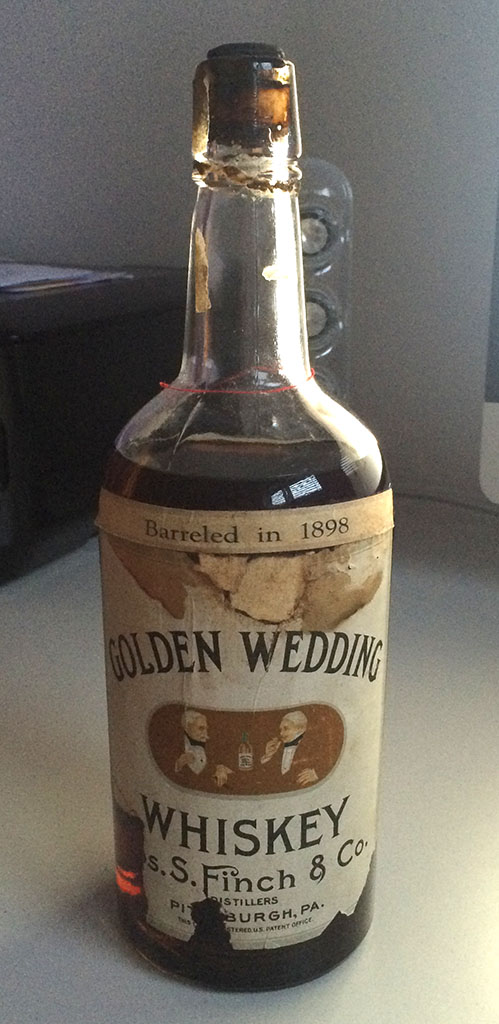 Here is the reverse. Cheers!